People helping people
In addition to enriching our member's financial lives, we are committed to expanding our reach to the communities around us. Enrichment Federal Credit Union is all about people helping people, and we accomplish that by getting out in the communities we serve and helping those in need.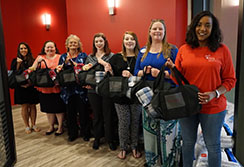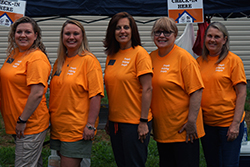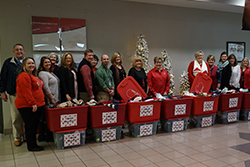 Here are a few examples of what we have done in the communities we serve:
Our Call Center collected 50 duffel bags and filled them with toiletries, a pillow, blanket, Teddy Bear, coloring book with crayons or a deck of cards. The duffel bags were given to CASA of Anderson County for Case Workers to have for children who are taken from their home. 
In the summer of 2018, Enrichment along with several other area credit unions participated in building a home with the Habitat for Humanity
This past year also marked our Roane County Branches 9th Annual Gloves of Love drive where they collect new gloves, hats and scarves for the area children in need 
Follow us on Facebook, Twitter, and Instagram to find out other ways we're involved in the community!