Money News 
Money News is a quarterly newsletter of Enrichment FCU, and also includes our financials. Click the links below for money saving specials, community events, and updates on your credit union. Get Money News delivered straight to your inbox! Scroll down and sign up in the "Stay Connected" section at the bottom of every page. 
Click here to view (PDF) the Meeting Minutes from our 2018 Annual Member's Meeting.
Click here to view the video presentation from our 2018 Annual Members Meeting.
Upcoming Events 
70th Annual Meeting (Virtual)
June 12, 2020 @ 6:00 pm - 7:00 pm FREE
The Enrichment Federal Credit Union 70th Annual Meeting originally scheduled for March 13th, 2020, has been rescheduled and will take place from 6:00pm - 7:00pm on Friday, June 12th, 2020 virtually via a Zoom Virtual Meeting Space. The Annual Meeting is your opportunity as a member to engage with your elected Directors and other officials. We will report on the Credit Union's annual performance and hold our annual Board of Director's election. There is no cost to attend and primary members who register will be eligible for prize drawings!
Additional information, reports, and instructions on attending the Annual Meeting via the Zoom platform will be added closer to June 12th, 2020.
*This is a member only event. Please note, while we feel the utilization of the Zoom platform will be beneficial to our members, privacy, accessibility, and security policies may vary between the Credit Union and this vendor. 
Assistance for Members Impacted by the COVID-19 Virus Situation
At Enrichment, the health and well-being of our members, associates, and communities is our top priority. We understand the concern and uncertainty you may be experiencing surrounding the coronavirus (COVID-19) and are committed to being responsive to the needs of our members and associates as the situation evolves. We are actively monitoring the virus and following guidance from state and federal agencies including the 
Centers for Disease Control.

(Opens in a new Window)
We encourage all members and employees to follow preventative actions. For your convenience, we offer several alternatives that allow you to bank with us remotely or with limited contact. Click for more information.
Year End Taxes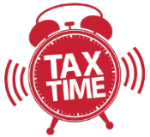 Tax information, including your 2019 Form 1099-INT totals was included in your December 31st, 2019 account statement. No additional information will be mailed out. If you need statement copies and have enrolled in e-Statements, you have access to 18 months of statements online at any time. Should you need a printed copy of a statement, there is a $2.00 fee for each month needed. 
---
Community Shred Days are coming!
We are excited to once again offer our Community Shred Days for our members and the communities we serve. You have the opportunity to bring sensitive, personal documents for secure on-site shredding. Be sure to check the dates and locations below to take advantage of this free service.  Use our branch locator to find your nearest branch!
Precautions in place due to COVID-19:
Please place all shred in the trunk of your vehicle. 
Remain in your vehicle at all times the Shred Pro employee will remove the shred from your vehicle. 
Once the containers have been emptied they will be returned to your vehicle and you are good to go! 
Oak Ridge Branch 
June 6th, 9 am - 12 pm
Clinton Branch
July 22nd, 9 am - 12 pm
Halls Branch
August 8th, 9 am - 12 pm
North Branch
September 16th, 9 am - 12 pm

West Branch 
October 3rd, 9 am - 12 pm
---
Enrichment's Safety for Kids
Enrichment is partnering with local schools to help increase safety, and we would be more than happy to have your help in our campaign. In today's world you can never be too cautious. That's why we here at Enrichment are all about improving the overall safety of our children while at school. If you would like to make a donation to this worthy cause please stop by your nearest branch anytime as this campaign will be on going. 
---
We are now available for you 24/7!
We now have 24/7 live telephone support, 365 days a year! Call us anytime when you need to know your balance, make a transfer or need information regarding your account. Our 24/7 Call Center will be able to help you with most of the things you typically call us for. Member financial solutions made easy 24/7!