Congratulations to our former CEO Craig Peters
We are thrilled to announce that former CEO Craig Peters has been inducted into the TN Credit Union Hall of Fame! Craig's dedication and leadership have been instrumental in shaping our credit union into the successful organization it is today. His unwavering commitment to our members and his innovative approach to problem-solving has set the standard for excellence within the industry. We are proud to have had Craig as our CEO and are grateful for his many contributions to our credit union and the wider community. Please join us in congratulating Craig on this well-deserved honor.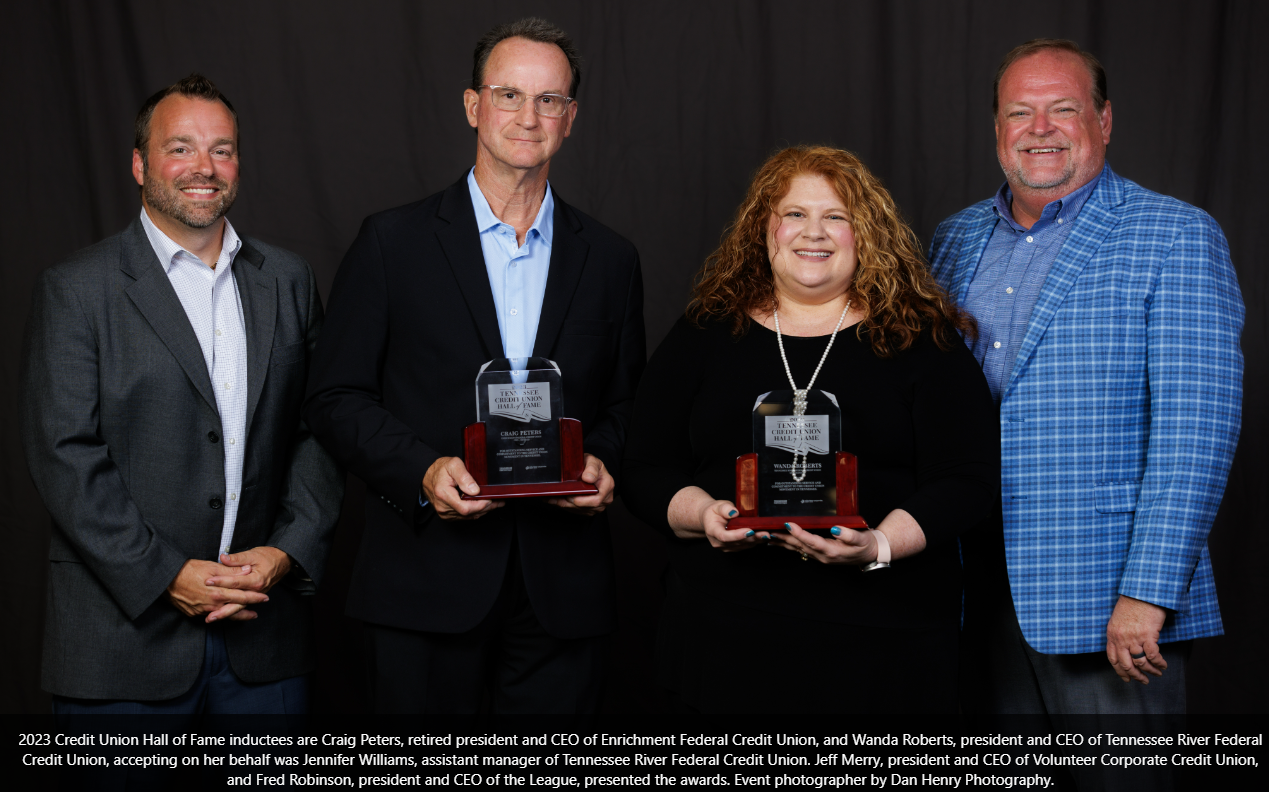 ---
Enrichment offers annual Community Shred Days for our members and the communities we serve. You have the opportunity to bring sensitive, personal documents for secure on-site shredding. Stay tuned for more information on scheduled shred days at your local branch in 2023!
Friday, April 21 - Oak Ridge Office - 9AM-12PM
Wednesday, May 10 - Halls Office - 9AM-12PM
Wednesday, June 21  - North Office - 9AM-12PM
Wednesday, July 19 - Kingston Office - 9AM-12PM
Tuesday, August 22 - Tazewell Office - 11AM-1PM
Wednesday, September 27 - Clinton Office - 9AM-12PM
Thursday, October 5 - Oak Ridge Office - 9AM-12PM
Thursday, October 5 - West Office - 9AM-12PM
Blessing Box Stock Up 

Did you know 9 million American children struggle with food insecurity during the summer months? Our Halls Branch is leading a campaign to help stop child hunger by filling Blessing Boxes in the Halls area with easy-to-make, kid-friendly meals. You can donate non-perishable food items to our Halls Branch to help keep the boxes full all summer long. Let's work together to make sure no child goes hungry!  
Gloves of Love Campaign 
Warm up Roane County with Gloves of Love! For 15 years, we've been collecting new gloves, hats, and scarves to keep kids cozy during winter. Help us reach our goal of providing warmth to every child in Roane County by donating today. You can drop off new items at any of our branches or make a monetary donation and we'll do the shopping for you. Together we can make sure no child goes without warm clothing this winter. Join the Gloves of Love campaign and spread the warmth!
Blue Line Christmas
Join us in spreading holiday cheer to children in need! Our Tazewell Branch has been supporting the Blue Line Christmas project in Claiborne County, giving struggling families the chance to purchase Christmas gifts while bond with local law enforcement. With your help, we can make this year even brighter for these kids. Witness the joy on their faces as they shop for gifts they wouldn't normally be able to afford. Branch Manager, Miranda Ingram, says it's the ultimate reward. Let's make a difference together and bring some holiday magic to those who need it most.
We are available for you 24/7!
We now have 24/7 live telephone support, 365 days a year! Call us anytime when you need to know your balance, make a transfer or need information regarding your account. Our 24/7 Call Center will be able to help you with most of the things you typically call us for. Member financial solutions made easy 24/7!