You're In The Driver's Seat!
Whether purchasing your next vehicle or just refinancing your current wheels, getting financing should be easy! Enrichment offers low rates for new and used autos, and with the convenience of pre-approvals, you can get your financing done before you shop.  
Easy, hassle-free financing, just the way car buying should be! 
---
Car Shopping Made Simple
Our new Auto Buying Solution helps you find a car, find a dealer, and get pre-approved for financing all in the comfort of your home. It's just a few clicks away. Start your search today!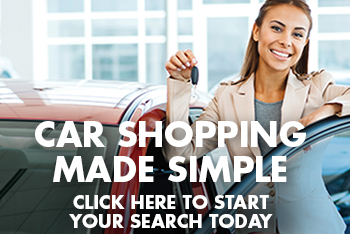 ---
AUTO LOAN REFINANCE
Love the car you're with, but not loving that high monthly payment and interest rate? Enrichment may be able to help with an auto loan refinance. 
Refinancing your auto loan is not complicated. It takes just minutes to apply, and you may qualify for a lower rate, which means lower monthly payments with the possibility of extra money back to you!* 
*You can receive up to $300 cash back when you move your existing auto loan to Enrichment from another lender. 
New money only. Buy Back cash amount determined by loan amount. Must qualify for loan. Some restrictions apply. Exclusions apply.
---
Protect Your Vehicle and Your Wallet
Mechanical breakdown protection (MBP) for your automobile is available to all members! Allow us to enrich your lives even further by providing you with the best coverage and peace of mind available on the market today.  With our Mechanical Breakdown Protection, your vehicle will be protected against unexpected repair costs that happen without warning.  This protection includes 24-hour emergency roadside assistance, rental car reimbursement, tire road hazard, and trip interruption coverage.  Protect your wallet by purchasing mechanical breakdown protection today and save yourself from these inevitable costs.
Close The GAP!
If you think your auto insurance covers you financially... think again!
Guaranteed Auto Protection (GAP) pays the difference between what you owe and what your insurance company will pay in case of a total loss. 
Enrichment FCU offers affordable GAP Protection to help protect any financial gaps that exist when a vehicle is stolen or totaled. 
---
Yes! You can choose your car and complete the financing right at the dealership anytime, including evenings, weekends, and holidays. Click
here to view
our list of participating dealerships in your area. Visit our online
Auto Buying Solution
 and shop our preferred dealers for easy financing options. 
What are the insurance requirements for an auto loan?
Full coverage insurance with a deductible no greater than $1000.00 is required on any vehicle that is financed with Enrichment. If you have financed a vehicle through us, please contact your insurance provider and request Enrichment FCU be listed as the Loss Payee. 
How do I confirm my insurance coverage with Enrichment?
Visit our
Proof of Insurance
page to submit proof of insurance coverage or call us at 800.482.0049 ext. 7010.
When will I get the title to my vehicle?
Once your auto loan is paid off, the title will be mailed to you within 14 business days after the final payment has been received. If you need your title sooner, please contact the Title Department at 800.482.0049 ext. 7010 to make alternate arrangements.